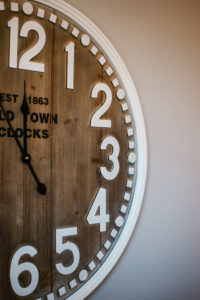 God wills to work His purpose in humans from birth to death. It is in this time frame our humanity readily embraces triumph but relunctantly resists tragedy.
     To everything there is a season, and a time to every purpose under heaven (Ecclesiastes 3:1). The Wise King Solomon validates that God appoints periods of time with intent to fulfill His objective. Contrasting circumstances may puzzle people nevertheless God is at work.
     The birth of a baby is much more joyous that the death of family and friends. God will often kill our flesh to heal our deep seeded wounds. Our self-made ministry may break down to ensure God rebuilds pure works for His glory.
     Weeping when wounded gives reason to belly laugh in life when healed. The sorrow of mourning makes the days of dancing more jubilant. Embracing God's truth equips us to refrain from embracing dangerous ideologies. Some friends we keep throughout our lifetime while others must be cast away as we are sanctified for our Master's use. Relationships may be torn from us while others are sewn with strong cords.
     We must silence corrupt communication only speaking edifying words powered by love and truth. Kingdom work is accomplished when we love our Lord's willful plans and hate Satan's evil schemes. Times of war bring times of peace.
     Our limited knowledge hinders our ability to understand but God has a purpose for our experiences here on earth. Let's embrace triumph and tragedy while becoming keenly aware of the fact God makes everything beautiful in His time.
I know that, whatsoever God doeth, it shall be forever: nothing can be put to it, nor anything taken from it: and God doeth it, that men should fear before him.
Ecclesiastes 3:14