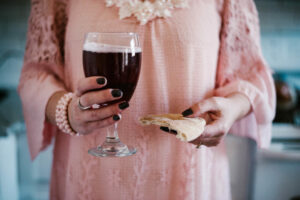 If the Son therefore shall make you free, ye shall be free indeed (John 8:36).
The Last Sin Eater by Francine Rivers in an intriguing read. Set in the Appalachian Mountains during the 1850's ten-year-old Cadi Forbes carries her burden of sin. She searches for the sin eater believing he might take her sins away, though his usual service is for the dead. As the plot unfolds both she and the sin eater need deliverance from the burden of their sins and only one man is able to deliver.
    I too carried the burden of my sins. At twenty-three I sought deliverance. Seeking the Lord on numerous occasions I hoped to feel my burden lifted, yet no relief came. I searched for answers, but Faith alluded me.
    I heard powerful preaching delivered by called men of God, nevertheless I struggled to believe. My mind comprehended the message of Jesus Christ but my heart failed to find faith. I knew God's only son shed His blood on the cross, was buried and then resurrected to bring salvation to every man. I wanted  to understand the process of how God would save me. 
     One day I walked to my dresser feeling the weight of my burdened soul. Knowing I was a sinner I simply said, "Lord, if you do not save me then I will go to hell." At that moment I surrendered completely. I gave up trying to understand how God could save me and yielded to Jesus as Lord and Savior. Fully trusting in the finished work of the cross is the only means of salvation. No amount of self-effort merits salvation nor is relief found in any mortal man. Only Jesus lifts our burdens and sets us free.
Francine Rivers draws readers into a captivating tale of suffering, seeking and redemption. Using a masterful blend of characters she weaves a story that reaches our heart and spirit, leading us to the only one who can set us free; Jesus, the Christ. Like the fictional characters in Ms. Rivers' books, I too have encountered the only man to relieve my burden of sin, Jesus Christ. My prayers are to encourage others to meet Jesus, who is ready to save and ease your burden of sin. 
Take my yoke upon you, and learn of me, for I am meek and lowly in heart: and ye shall find rest unto your souls. For my yoke is easy, and my burden is light (Matthew 11:29-30).